Pinball Games for sale. We can service everything we sell.

Last updated December 4, 2021

We ship anywhere on

, ask for details and costs to your area! Pinball games are typically $250- $350US to ship to the
, customs clearance is extra, from $150 to $250US per game. It costs about $300 Cdn. to ship a pinball or video game to, say, Toronto or $400 to a freight depot in NewFoundland. Overseas is typically $800USD and up.. insurance, packing, crating and/or palleting is extra.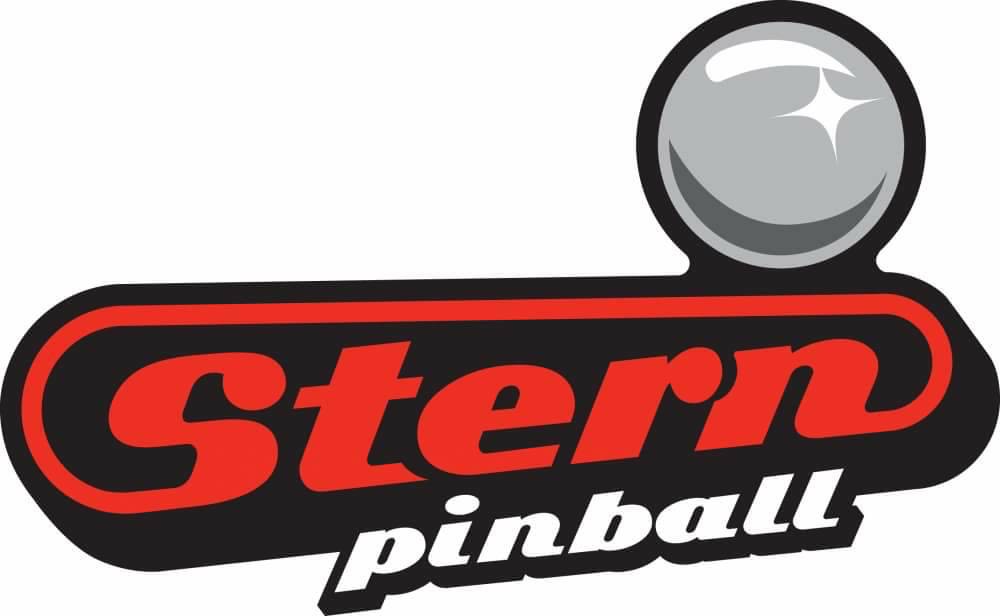 New in box pinball games from Stern Pinball Inc. have moved to this new page!

*** Please note new in box game pricing is subject to change based on exchange rate fluctuations, please call 604-872-5757 or email us to confirm pricing. ***
Pinball games recently in: Bally: NITRO GROUND SHAKER, Mr & Ms PACMAN, Data East: ROBOCOP, Gottlieb: SUPER ORBIT(Sample game!) Stern: X-Men (2012) Williams:STAR POOL, UPPER DECK baseball
What do we do for a shop overhaul?

To start with we have a checklist of all the main areas to be attended to starting with safety checks - fuses correct? Power cord safe? Power switch safe?

Amongst the things we do includes:
adding fuses where the factory missed them - or added them to later production games,
check all mechanical parts for wear - rebuilding or replacing as needed for long life,
check all wiring connections and replace failing connectors and related parts,
add a lock with our house key (#653) so all our games share a single key,
repair playfield damage - loose posts, lifted/sunken inserts, touchup artwork, and protect with mylar film or clearcoat (extra cost),
check cabinet, repair bottom of cabinet where thebottom panel is coming free - with new wood strips,
replace worn leg bolt plates, replace playfield glass if needed,
change light bulbs (install LEDs on request for extra cost) and check/replace failing lamp sockets,
and on and on.
It takes up to two weeks of labour to fully overhaul a game to our standards.
We will also overhaul games for customers who bought them elsewhere...

Note: (unless otherwise noted) All our Solid State pinball games now come with a NVRAM installed, this eliminates the risk of battery leakage! Never change batteries again! Avoid the risk of battery leakage by converting your games to NVRAM today!
Allied Leisure Industries (ALI) (no games at this time) (We fix ALI boards and have parts available - tech tips too!)




BALLY
We do have replacement MPU's for Bally 70's and early 80's games - The ULTIMATE MPU!

NITRO GROUND SHAKER! (1979) Looks to be Home Use Only, superb condition.

Pictures: Upper & Lower playfield, right & left side of cabinet.

$3995CAD

Mr & Ms PacMan (1982)

The pinball version of the video games, in pretty good condition although we are looking for abetter back glasses. More photos soon!

CHICAGO COIN

GUN SMOKE (1968) - loosely based on the TV show...

Not yet overhauled, but in showroom if you want to check it out!

Before overhaul pictures: Upper & Lower playfield, right & left side of cabinet.

From Gun Smoke notes on ipdb.org: This is the first pinball machine by an American manufacturer to have the familiar round up-post between the flippers. Chicago Coin referred to this feature as the Ball Saver. The first known example is found on Rally's 1967 'Playboy'. An earlier, V-shaped form of this device was used on Gottlieb's 1950 'Knock Out' and Chicago Coin's 1951 'Thing'.

1695USD/1995CAD

ROBOCOP (1989) - just in, pictures and info shortly!

FISCHER (None of these home games left - we do service the boards for SkyHawk)

GAME PLAN (we do service the boards, no games at the moment)

Gottlieb®
We carry the Ni-Wumpf replacement System 1 and 80 MPUs and we service all generation Gottlieb pinball boards

ABRA-CADABRA (1975) Classic wizard theme from Gottlieb. Great layout and graphics, needs restoration. Very good playfield and backglass. Pictures are pre restored condition.

FUNLAND (1968)

The carnival is in town, and this wedge head game is ready for fun!

Pictures: Upper & Lower playfield, right & left side of cabinet.

Overhauled 1995 USD


KING PIN (1973)

another Wedge-Head! Bowling theme, single player... awaiting pictures and overhaul. 1995 USD

SUPER ORBIT (1983 - 2100 made)

Serial number 1046S - probably a sample or prototype game...might also be the same game that we rented to Dark Angel back in 2000! Ground upgrades done, NVRAM installed.

Pictures: Upper & Lower playfield, right & left side of cabinet.

2995CAD

SEGA (none at this time)
We are setting up a Whitestar test fixture shortly so will be able to service these and early Stern Pinball MPUs)

STERN ELECTRONICS (1974 - 1985) we do have replacement MPU's for STERN 70's and early 80's games - The ULTIMATE MPU!

SEA WITCH (1980 - 2503 made)

Plays very fast, and those upper drop targets are hard to get, and you NEED them for your bonus multilpiers!

Pictures: Upper & Lower playfield, right & left side of cabinet. Backglass is a bit rough though...

SOLD - Local

STERN PINBALL(used) - for NEW games please click here
Shipping and taxes not included in pricing on NIB games - Unless otherwise noted all New in Box Stern machines are ordered upon request.


X-MEN (2012) Prepare for battle! have some fun with the Marvel Universe...

Stern X-Men LE Wolverine Edition pinball. Home used only. 




#63 of 300, color LCD, blue led speaker lights, inner reflective side art, shaker motor, mirrored backglass. Very low plays. Beautiful game. 




Original manual and Cert signed by Gary Stern in an envelope in the machine.

Pictures: Upper & Lower playfield, right & left side of cabinet.

8995CAD

STAR POOL (1973) Four player pool themed game. Good condition!

UPPER DECK "Pitch & Bat" baseball (1973)

Has Man Running Unit and a cheering crowd!

WHITEWATER - WH2O (1993) - great WPC mid 90s pinball, west coast setting...

New ramps, great plastics, very good playfield condition, slight wear on cabinet (a few scratches), includes Color DMD display and working waterfall effect!

Pictures: Upper & Lower playfield, right & left side of cabinet, right and left side of headboard.

SOLD - Local

FARFALLA (1982) - one of the great games people hear of but rarely see, this has the Eruopean version backglass insert from the 3rd largest pinball maker of the time. Awaiting restoration

$4495USD

PINBALL CHAMP (1982) - another great game from the Italian masters of pinball...this is the first version, not the 1983 (red) version. Awaiting restoration.

Credits - Hedgehog Film Prod CASINO NIGHT (2018)

3995USD...

Chicago Coin (1951)- THING - Great Roy Parker artwork on this machine. Don't open the box! Game is in storage, pictures soon.

2495USD

(Note: Computer Space in background has been sold)

Gottlieb®'s HAPPY DAYS - this game, besides being a classic EM woodrail game also has the distinction of being the showpiece of the 1st Pinball Machine art show - TILT Pinball Machines 1931-1958 - organized by the Dunlop Art Gallery and the Regina Public Library and conceived by Pat McCarthy. This show went around Western Canada and was a significant influence on the collecting and appreciation of machines and Pinball Art. Note this game is in the wrong body - we are looking for the correct style body shell...

1895US

Gottlieb®'s LADY ROBIN HOOD (1948) - classic late 40s pinball. playfield and cabinet in good to very good condition, backglass needs a bit of work (6 - 7 rating) but the mirroring is good as is the artwork. Coin door, Head, Backglass detail, left side of cabinet, cabinet - the 2nd flipper game by Gottlieb!

1995USD

Williams NIFTY (1950) body in storage - Skating theme pinball

1395USD

1930's - The Earliest "Pins"

DUVAL "Odd-Ball Junior" (1938) - now restored (pictures are 'before'), one of the smallest commercial electric games!

1795USD
We have a rather large library (2000+) of manuals and schematics for pinball and video games-copies available very reasonably priced. Here is a PDF of the list!
Please visit our shipping page for information on shipping costs and how we prepare the game. It typically costs $100US extra to box the game up.
Our Games come with manuals (if available), and in either of two conditions: "as-is" working, or Shopped - 3 month warranty on parts and labour (ask for details)
Note: the prices here reflect games that have been restored-cabinet & playfield artwork touched up, electronics all fixed and 3 month warranty on electronic circuit boards. Some pictures here are from unrestored games, but they will be touched up!
(Note: Movie star? means it was rented for TV or film. Check that page to see what it was "starring" in.)

John did a presentation on the TIME TRAVEL WAREHOUSE (click to see that old web page) at the 2019 PINBALL EXPO in Chicago. Scroll down the speakers looking for John Robertson - Time Travel Warehouse -Note that the video sound level is not very good and so you want to click the auido streaming file just below it.
John did a presentation on Reading Schematics 101 for EM pinball games at the 2019 Pacific Northwest Pinball and Arcade Show

Where to PLAY pinball (besides our showroom) in BC!

Pinball In The News (not necessarily all about the shop, some are our friends/customers):
2019 A video story on John's Jukes set in our new location from Vital Vancouver! (Timeframe Films Inc.)
Edward Trapunsky (author of the 1979 book "Special When Lit: A visual and anecdotal history of Pinball") interview - 2019
Washington Post did a story (2019) on women in pinball - tournaments!


In 2017 a local media company did a video on makers in the Mt Pleasant area with Jermey, Alex, and John at the previous shop - 2343 Main St.
2017 - BBC story on Robert Gagno - our local, world renowned, Pinball Champ!
Mid 70s 60 Minutes story on Pinball, this is before Solid State pinball games!
John on CBC radio - Oct 25, 2014 - a fun interview with Willow Yamauchi for North X NorthWest show...
John on Global News - June 19, 2014 - I'm no wizard, I leave that to Eden, Robert, and the other players in VRPA...
Pinball collector in Florida.... (June, 2014)
Jon Norris (Gottieb® pinball designer) has a blog talking about pinball
John on The Liquidators - episode "Eye Candy" 15-1/2 minutes in, skip to last segment and you should only have to watch the ads once (or twice?). JR is buying a Haunted House back in 2013 (long since sold by the way, but we get that model in from time to time - like right now, April 2018!)
Midway ROTATION VIII game owner? Do not despair! Help is available here...(well Jim's web site) - we are taking over the Rotation IV repairs and design from Jim. Hope to have more info soon!
Make your own 3D desktop PINBALL (paper scale models)
Nice story on Robert Gagno one of our local pinball wizards...

Another video story on John's Jukes - this from 2013! (Green Waves Video Production)

John's Jukes hosted its 2nd VRPA @ Flippers.com Pinball tournament on June 25th 2013.
Dallas collector Ed (from Rec.games.pinball) is in the news! (June2, 2011)
Pacific Northwest Pinball & Arcade show - June 3 - June 5th in Seattle, WA
PAPA 18 - March 11 - 15, 2015! Two Vancouver area players in the world leaders - Robert Gagno and Edan Stann!
Pinball collectors worldwide!
Seattle Pinball collector catches on video theft of ball polisher package dropped off at his front door by Fedex...
Robert Gagno is now the top pinball player in Canada! Another story (Feb. 26, 2011) about Robert in "Burnaby NOW" Robert did some work experience in our shop in 2010.
Sept, 2010: Pinball Museum opens in Seattle, WA! Facebook page
May 8th, 2010: John's Jukes/Flippers.com and VRPA hosted our 1st Pinball Tournament
Pinball Around Vancouver (BC) hosted by VRPA - Where to play and list of games!
Dec 2009: Pinball collection in Milan, Italy open to the public
Nov, 2009: Another story on the Las Vegas Pinball Hall of Fame (PHoF)
August 2009: Bill Baxton in a pinball? Very nice home-made game in progress!
July 23, 2009: Eden Stamm - Canadian Pinball Champ gives CBC radio Interview (6MB - MP3file)
July 8, 2009: Gary Stern - Stern pinball manufacturer, also gives a newspaper interview!
July 8, 2009: Steve Kordek - legendary designer of many classic pinballs gives an newspaper interview!
January, 2009: Todd MacCulloch on Pinball(Seattle Times), and an interview (MP3) with Todd on pinball on KJR-AM (Seattle)
Dec, 2008: Interview with Pat Lawlor - designer of Funhouse and many other great pins!

Video story on the shop from May of 2008 on YouTube
Greg Peck of New Mexico (the April 12th issue 2003)
Interview with John Robertson .mp3 on CBC radio (late 90s)
Cool story on pinball worth the journey, nice video there as well.
Vancouver Regional Pinball Assoc. - players of the game - they provide locations of commercial PINBALL GAMES around the LOWER MAINLAND of BC
Local story on ˙pinball from Sunday May 27, 2007 (local to Vancouver, BC that is!)
VRPA Interview on CBC radio Sept 25, 2007 (local pinball collectors assoc.)
Story about the Pinball Museum in Las Vegas (October, 2007)
PAPA(12) is coming August 13-16, 2009! And here is a great story on ESPN about the 11th tournament!
Heart & Stroke lottery in Ontario had this commercial about a pinball made by Richard Ronsenman Advertising & design (nice!)
Interview with JR by a film student at Langara College here in Vancouver (2008)
The Magnificent Marble Machine - a video recording of this 1975 Quiz Show that featured a huge pinball game!
Vancouver Film School story on John's Jukes in 2004 (20mb)